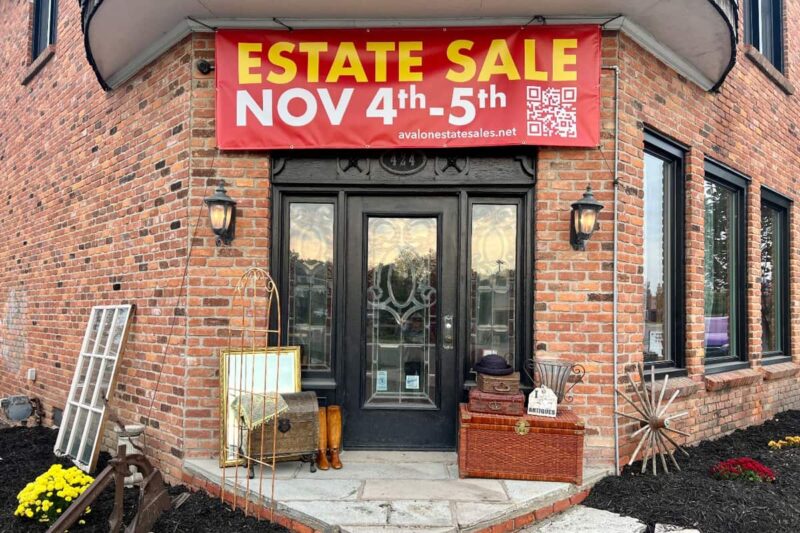 Sale takes place on:
Saturday, November 4, 2023 at 10:00am to 4:00pm
Sunday, November 5, 2023 at 10:00am to 4:00pm
View on EstateSales.net
Sale Description
A Lake Orion Antiques & Collectibles Estate Sale
Step back in time with us! This whimsical century-old store front boasts treasures across all genres.
Featured items:
Ceramic Napcoware
Saturday Evening Post and Norman Rockwell Figurines
Murano Glass
Antique Medicinal Apothecary Bottles
Antique Boot Trees and Scrapers
Stoneware Whiskey Jugs
Model Sailboat
Brass Fan Fireplace Screen
World Globes
Antique School Desks
Pewterware
Gemoro Elite Zoom Jewelers Scope
Antique Oil Paintings
Knights of Dearborn Folding Chair
Cast-Iron Potbelly Stove
Cobbler Boot Forms
Hunting and Fishing Decor
Antique Wicker Tram
Model Trains
Schwinn and Western Flyer Bicycles
Nautical Decor
Victorian Parlor Set
Antique Cue Ball Set
Commuter Boat Models
Antique Croquet Set
True Action Electric Football Game
Harley Davidson Memorabilia
Golf Memorabilia
Asian Cloth Dolls
Chinese Gilt Lacquered Cabinet
Oriental Panel Screens
Marble-Top Pedestal Tables
Folk Art
Glassware
Table Lamps
Adidas Basketball Shoes-Size 19
Wilderness Giftware
Nutcracker Collection
Christmas Decor
Polk Brothers Santa Blow Mold
Vintage Empire Santa Face Blow Mold
Fonzie Action Figure
1974 Wolfman Figure
Tonto Lone Ranger Figure
Gabriel Marx Lone Ranger Figure
Marvel Action Figures
Disney Toys
Doll Furniture
Harley Davidson Rocker
Antique Suitcases
Chef Decor
Kitchenware
Bakeware
Teapot Collection
Collector Plates
Cloisonne Giftware
Redware Pottery
Haeger Pottery
Bistro Set
Trinket Boxes
Clocks
Framed Mirrors
Baccarat Crystal Decanter
Sterling Silver
And More!
Curious about what's upstairs?
Join us for the second sale of this treasure time capsule! Dec. 2 & 3 from 10:00am – 4:00pm.
Sale Images