In-Home Estate Sales and Cleanouts
Our on-site estate sales are conducted and carefully managed inside the home. We provide all the supplies and resources necessary to ensure a safe, secure and successful estate sale. At the conclusion of each sale, we offer a fast and efficient clean-out/donation service that will leave your home broom clean and ready for the next phase of your transition. Our competitive commission rate is how we partner with all our clients. There are NEVER any hidden fees or up-front setup costs.
Estate Sale Services We Offer
Free, no obligation in-home consultation
Set-up and staging of home for optimal marketing and display
Appraisal, valuation and pricing
Professional photography
Tailored marketing strategies and sale promotion
Hosting of sale – average 2-3 days
Post-sale cleanout and donation
Sale summary of items sold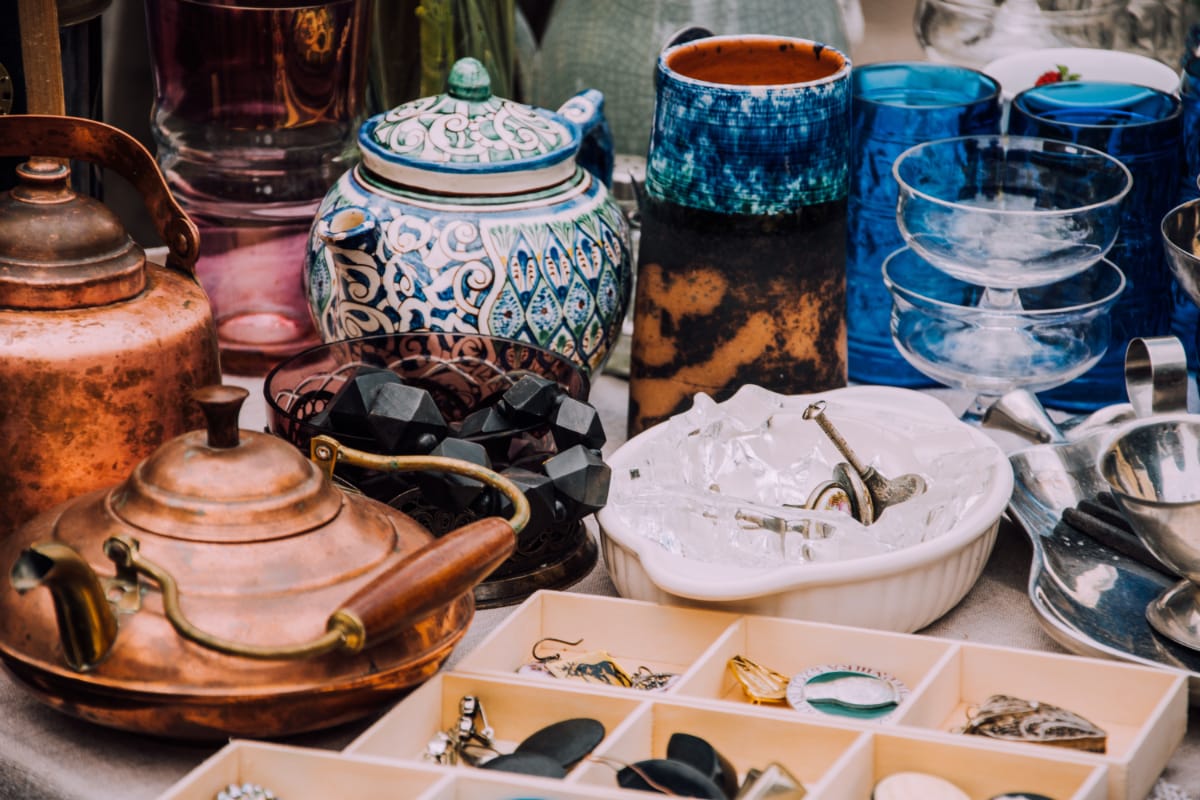 Our Process – What You Can Expect
Step One: Schedule a Free, No Obligation In-Home Consultation
The consultation will include a walkthrough assessment of the estate and all items deemed for sale. We will discuss our competitive commission rates and answer any questions you may have about our process. We look forward to meeting you!
Step Two: Set-up & Staging
Our team of estate sale professionals will carefully organize, categorize, and stage your items for optimal marketing and display. Special attention will be paid to high value items like collectables, antiquities, and luxury items. Professional photography is taken to showcase your unique items and ensure maximum exposure to prospective buyers. We take great pride in our innovative merchandising techniques by offering a boutique-like shopping experience at every sale. Our industry-proven marketing strategies help garner interest over several online platforms, including social media.
Step Three: Valuation & Pricing
Pricing items for an estate sale is a delicate balance. Items priced too high may go unsold. Items priced too low won't generate the highest return our clients deserve. At Avalon Estate Sales, our team of estate and antique professionals will expertly research and price your items according to current market values. Our vast network of specialty appraisers and consultants are on hand as needed at no additional cost to our client.
Step Four: Hosting of Sale
Usually conducted over a span of 2-3 days, we open the sale to what are often large crowds of enthusiastic customers. In order to ensure a safe and orderly shopping experience, staff are strategically placed throughout the house to help assist customers while also maintaining the integrity of the home.
Step Five: Clean-Out & Donations
Items that go unsold, typically about 5% of the overall inventory, are carefully sorted for donation or removal. Charitable donation receipts are provided at client's request.
Step Six: Inventory & Payment
After the sale has concluded, a client can expect a detailed inventory of all items sold and a check of proceeds within 3-5 days.